Full day live painting of your wedding ceremony

Do you want just one super special piece of art created right there on your wedding day – an heirloom piece to capture every detail you've spent months obsessing over? A full day live wedding painting could be the right fit for you.
This main painting needn't be your ceremony – you can ask me to paint whatever would be most meaningful to you. If a ceremony scene feels too formal, I could paint the two of you gazing lovingly at one another in a particularly picturesque part of your venue. I can even capture a lively scene of your reception party, complete with your family and guests mingling around you.
How live wedding painting works

I'll arrive a few hours before your ceremony, so that by the time guests arrive, there will already be an intriguing painted depiction of your background setting, wether that be a garden, a mandap or a dancefloor. As the ceremony commences, I'll be unobtrusively sketching and taking reference shots, finding the perfect angles to create the most beautiful portrayal of you both. I spend the rest of your wedding day finishing the painting while your guests watch, giving everyone the opportunity to see and chat to an artist at work.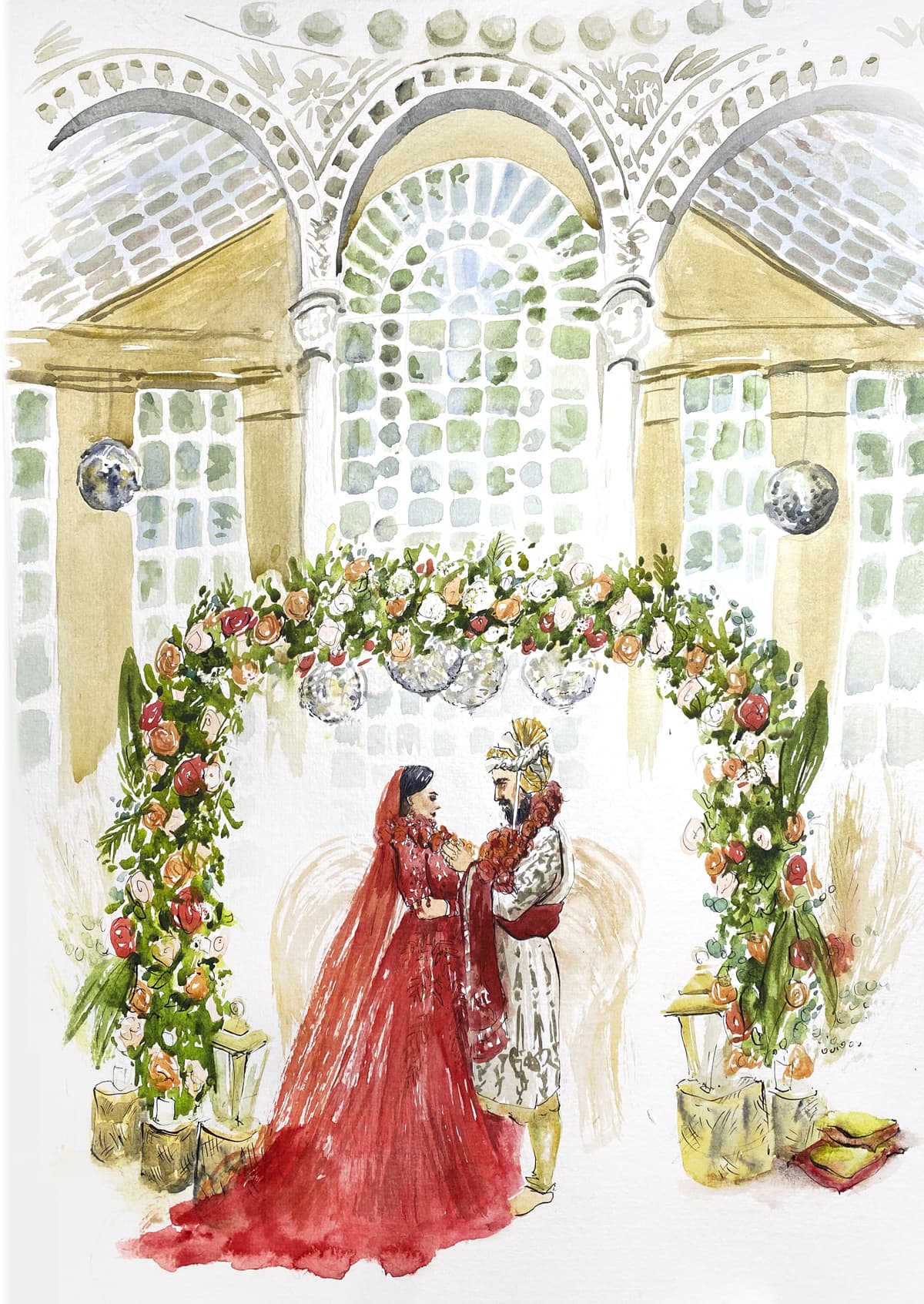 Is this painting different to the one included in the full day mixed package?

This type of painting is more detailed, takes around three times longer and will be at least twice the size of the smaller A3 ceremony paintings that are part of my mixed packages with live guest portraits.
You can choose between acrylics or oils on canvas, or a detailed watercolour illustration – I'm experienced with both, and happy to talk you through the difference and what would suit your vision, and your home.