Live paintings of your wedding day

I can live-illustrate the wedding ceremony itself, and also the bridal preparation, speeches and reception. I specialise in reportage-style live sketching in ink and watercolour as things are happening, in real time.
You'll receive all the artwork at the end of the day, in an elegant hand-lettered folder, ready to frame. Or I can take the paintings home to scan and combine your favourites into one large print, or even a book, to give out to family and friends (more information on request).
Start your married life together with a stunning set of bespoke artwork capturing the spirit of your day, to display and cherish forever.

My fee includes a phone or (local) consultation to let me know how many and what style of paintings you'd like to end up with.
I arrive before the wedding starts, and draw everything as it happens. I work either from an easel, or from a small portable setup I carry around with me, so I don't miss a moment. I am unobtrusive and quiet, but happy to interact with and draw into the scene anyone who wants to be included in the art.
I often write snippets of speech or song on the paintings, to evoke the mood and the moments you want to remember, but I can do this afterwards or not at all, on your request.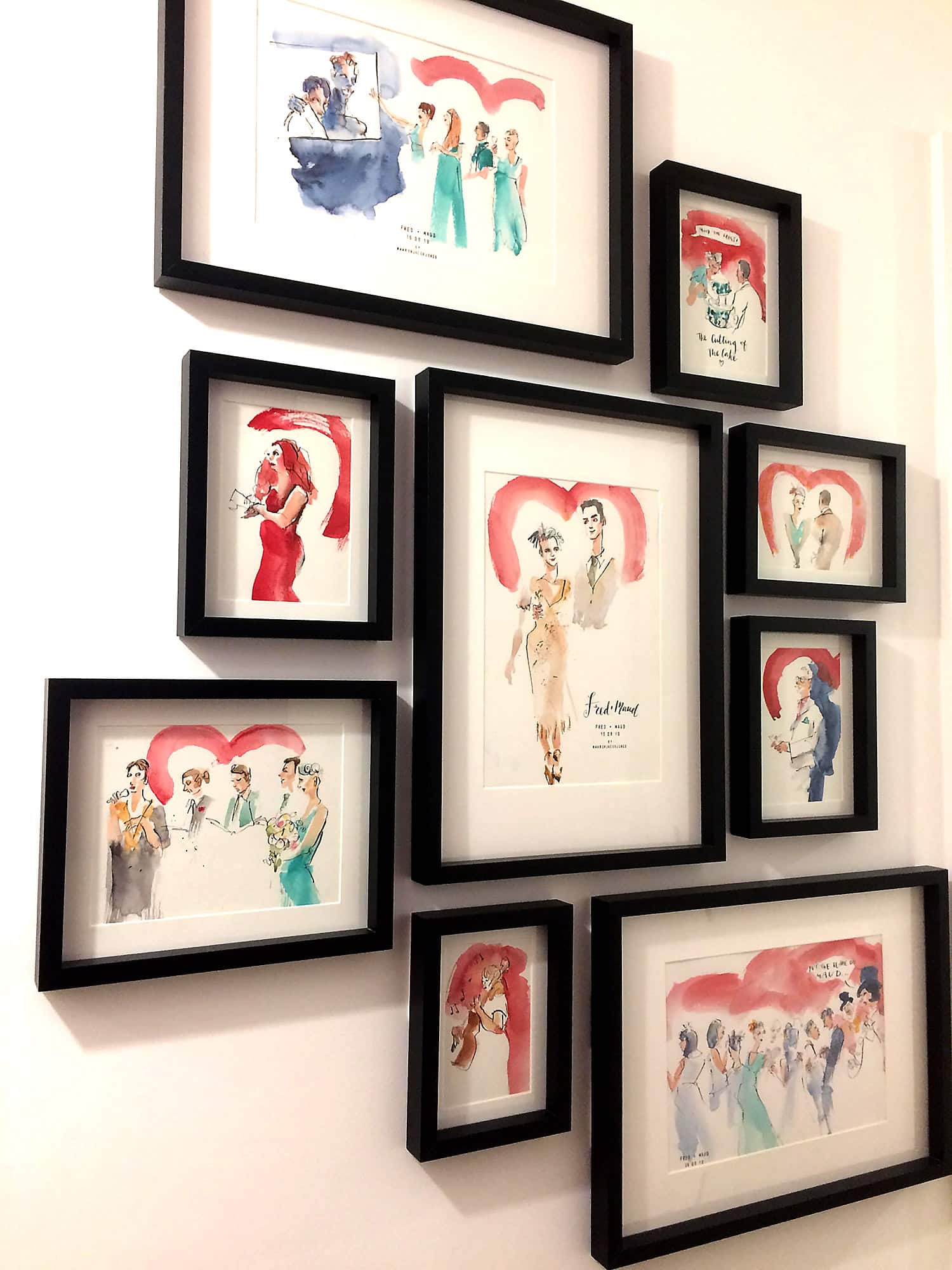 Imagine all your wedding speeches combined into one painting, complete with snippets of what your loved ones are saying… live wedding illustration is a unique way to remember those special moments that would otherwise fade away.